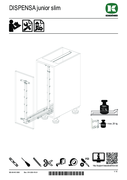 Instructions for mounting and adjustment
DISPENSA junior slim
Find technical information about mounting and adjustment here.
OPEN LINK
Mounting video
DISPENSA junior slim mounted with paper template
This video shows the simple installation of the DISPENSA junior slim with the new paper template into the base cabinet.
OPEN LINK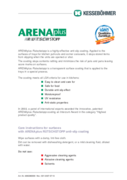 Care instructions
ARENAplus RUTSCHSTOPP (anti-slip coating)
Find useful information and care instructions for the ARENAplus anti-slip surface here.
OPEN LINK